---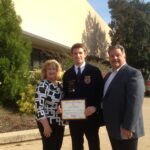 Congratulations to James Nardelli for earning his American FFA Degree! As the highest degree achievable in the National FFA Organization, the American FFA Degree shows an FFA member's dedication to his or her chapter and state FFA association. It demonstrates the effort FFA members apply toward their supervised agricultural experience and the outstanding leadership abilities […]
Read More....
---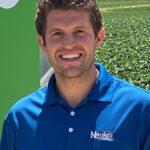 Winners of our annual 40 Under Forty awards program should be truly honored because they were chosen by their fellow industry mentors. PRODUCE BUSINESS conducted an extensive, widespread search to elicit nominations for top young leaders. The search involved communication with thousands of industry executives along the entire supply chain. This year's winners are exemplified by an outstanding array […]
Read More....
---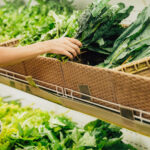 Leafy greens have gotten a lot of attention over the past several years — in part because of creative use in foodservice, in part because consumers were looking for more nutritious ingredients, and in part because a lot of folks are interested in various cuisines. But getting the most out of the leafy greens category, […]
Read More....
---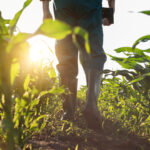 While it seems everything is changing in politics, the economy, agricultural commodity markets, at least one thing hasn't: Nardelli Bros. Inc. Founded in 1898, the Nardelli family still owns and runs the original farm started by the first generation after emigrating to Cedarville, N.J., from Italy. Sure, they've expanded with the times, adding cooling and […]
Read More....
---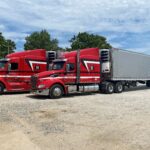 On April 17, 2020, Fresh Kist Produce in Nipomo, CA, secured a truck for a Boston-bound load for $6,400. Almost exactly a year later, on Monday, April 19, 2021, the Santa Maria Valley shipper sent off another truck on the same route with a contracted freight rate of $10,600. "Who knows what it will be […]
Read More....
---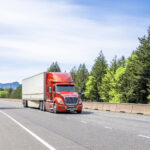 2020 was a year full of change and challenges for most industries, and the trucking industry was no exception. While things are starting to look up in 2021 with the COVID-19 vaccine rollout, businesses re-opening, and foodservice finally making a comeback, the current state of the trucking industry can still best be described as "complicated," […]
Read More....
---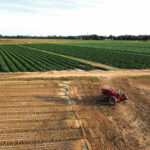 The Nardelli family has been involved in the produce business for the greater part of a century and Nardelli Bros. Inc.- Lake View Farms has kept that legacy going. The Cedarville, NJ-based company ships its own produce that it grows on its large farms in Southern New Jersey, and also offers cooling operations, packing and shipping and […]
Read More....
---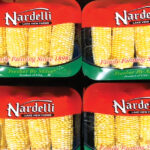 When spring comes around, it's the busiest time of year for Nardelli Bros. Inc.-Lakeview Farms, a fifth-generation family business that has been around for more than 120 years. "It's been a long winter and we are very anxious to get started as always," said Bill Nardelli Sr., president of the Cedarville, NJ-based company. "We continue […]
Read More....
---